Collision Analysis
Determining How and Why a Crash Occurred
Our primary emphasis is in crash causation and collision analysis. This is a scientific process employed to learn how and why a traffic collision occurred. Using methodologies grounded in physics and mathematics, we determine vehicle speeds and consider the human, vehicle, highway, or environmental factors that may have contributed to the incident.
Documentation, Analysis, and Presentation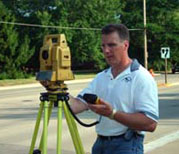 Documentation
Analyzing scene and vehicle data are the first steps to completing a causation analysis.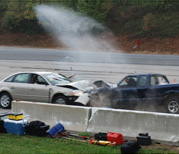 Analysis
The collision data is processed to determine how and why the incident occurred.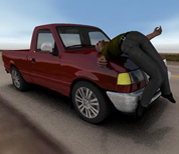 Presentation
Tools such and simulation and animation can be used to visually show what happened.
Experienced Leaders in Crash Reconstruction
Our staff is routinely involved in training and testing to stay current in crash reconstruction technology. We have been recognized as experts in court systems throughout the midwest, and have been called upon for consultation from persons throughout the US.
Articles and papers on collision analysis authored in part by Great Lakes Crash Analysis have been accepted for publication in such mediums as the Accident Reconstruction Journal and the Society of Automotive Engineers Technical Papers Series.